Join Tamara Lackey at the Mandalay Bay Casino in Las Vegas for the upcoming WPPI Conference + Expo Feb 24-28, 2018. This link will get you a FREE WPPI Expo pass, w/live talks & demos & 15% off classes + photo walks!
The WPPI Convention is the premier industry event for photographers and filmmakers specializing in the creative and business aspects of wedding and portrait photography and filmmaking. WPPI is a week-long event combining educational seminars with a major industry trade show and networking events, all designed around learning the latest techniques, building new relationships and growing a business in a friendly, fun environment – all at one time, in one place.
Start To Finish: How To Master An Entire Portrait Session! Preparing for, Shooting, and Delivering a Photography Session That Sells
Tamara's platform class is Wednesday, February 28th from 8:30-10am. In this brand new program, Tamara Lackey delivers her top tips she's compiled from 15 years of shooting (and consistently selling) portrait sessions. Join Tamara as she takes you through every stage of a typical photography session, along with behind-the-scenes videos and on-the-job, often humorous illustrations. She also shares what to definitely know—and what to completely ignore— when it comes to maximizing the experience for you and your client!
Thank you to Adorama, Nations Photo Lab, Imagely and Nikon for sponsoring this program!
(You can also check out The Portrait Shoot Playbook, a completely downloadable start-t0-finish, 250+ page book!)
There are multiple places to see Tamara at the WPPI Conference this year! Monday, February 26th from 10am-12pm she will be at the Nations Photo Lab booth, helping to spread the love with fun giveaways and conducting some on-the-spot interviews.
Tuesday the 27th at 7am Tamara will be hosting – and running! – the WPPI Fun Run to benefit Beautiful Together (register here). All proceeds go to Beautiful Together's orphan care work, supporting children waiting for families.
Also on Wednesday, from 12:30PST/3:30pm EST, she will be speaking at the Nikon, giving a presentation on How to Photograph (and Sell) the Work You Love. You can also watch this from anywhere in the world, via their LiveStream! Just tune in here.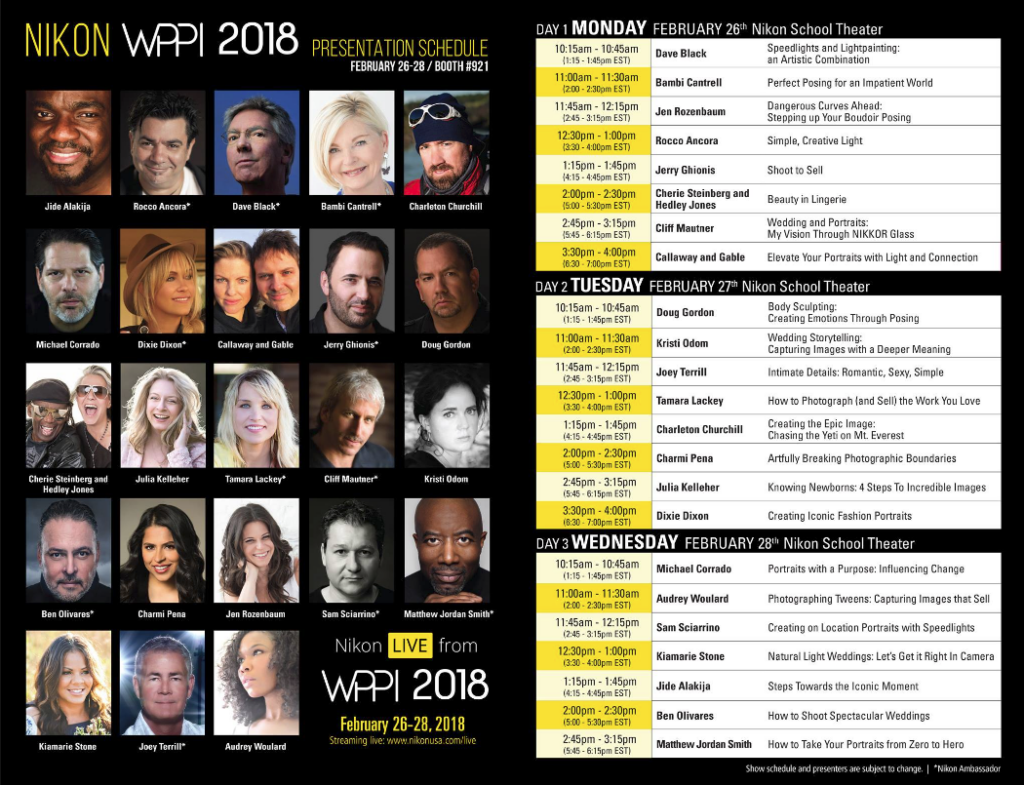 And, finally, be sure to check out the always-entertaining WPPI Awards Show on Wednesday evening from 6-9pm, as Tamara co-hosts with good friend and fellow Nikon Ambassador Jerry Ghionis for the third year in a row!